Few people expect their car to not be there when they park it. The questions that they ask themselves are:
Was my car stolen?
Did I forget where I parked?
Was my car towed?
The citizens of Chicago have "the privilege" to have their car towed without any notice. Many times they call 911 in order to report their car stolen. The city doesn't notify owners because they don't have access to their phone numbers or e-mails which is why this is a major issue.
This "clearance" was created to help emergency road work or to support a movie scene in the city of Chicago. Truck drivers are being instructed to move into the next available legal parking spaces. The space may be a few blocks away or at couple of miles away. This new tactic has allowed the City of Chicago to relocate around 20 000 vehicles in the past few months. A new hot-line(311) was setup for drivers to recieve information for their moved vehicle. This city's decision was made to minimize the inconvenience to vehicle owners(all from the delay in logging cars). The city is STRICT and won't have answers for drivers looking for their cars. It doesn't matter if you find your car after a week, not realizing that the city workers moved your car, you need to file a theft claim with your insurance company.
"They will not get the letter until three or four days after their car was moved," said Department of Transportation spokesman Pete Scales. "The best thing to do is to call 311 within a few hours."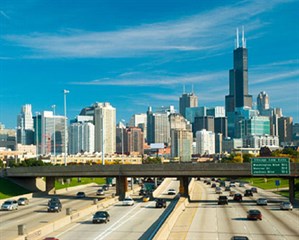 Do you always pay attention to the parking signs all over Chicago? Many drivers are distracted and don't pay attention to such things, but it's different when you parked your vehicle correctly. That's why many owners are upset about their vehicles being moved without their permission.Everyone would react the same way if they take something that belongs to them and forget to "give it back".
The city's moved-car database can take a while to update after a relocation, and there's no way for the police to know what happened to it. So for all you know, the car was stolen. That's been the real life story for more than a few residents of Chicago. That's the city way of "taking care of things" for the people. The reason for registration delays is that, in some cases tow trucks need to move a number of vehicles at the same time. In this case they might wait to register the vehicles after all of them have been moved. City officials said all moved vehicles are registered into the system eventually.
This must be a great pain to deal with for the urban residents of the Windy City. If your car is relocated and it takes a week or two to find out where, your car could have been towed for violating some parking or street sweeping ordinance during that time. That's two levels of bureaucracy to deal with instead of just one, three if you count parking tickets and the police department.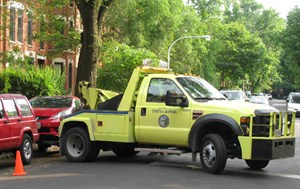 VAN 3 Auto Transport is giving their services to the people that need relocating more than twenty years. Our 24/7 Hot Line: (708) 357-8698 is going to help you RIGHT AWAY at making the best choice for you. Our SHIPPING CALCULATOR will provide you with a quote in just a few right clicks of your mouse. If you are planning to visit Chicago (or you live there) don't let your car get towed! DRIVE SAFE!