Saving on fuel cost is your top priority? Are you tired of expensive repairs and maintenance costs? We have created a list of 2014 cars that are NON-HYBRID but still very fuel efficient. If you drive more in the city than on the highway and you are trying to save money these are some cars that you should consider. We like to help our custmers save money. Please check out these new, economical, and affordable cars that were released in 2014.
Toyota Corolla LE ECO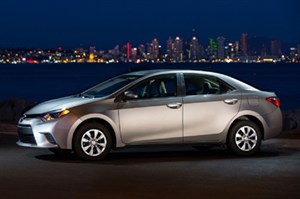 Redesigned with cleaned, evolved design, the 11th generation Corolla line is powered by 1.8 liter inline-four cylinder engine providing 140 horsepower and 126 pounds feet of torque. With 30 MPG city/42 MPG highway and 35 MPG combined this is one fine solution for those who seek simple, clean design and fuel efficient vehicle. A VVI system and CVT transmission are part of the efficiency tweaks for this family sedan. It is classified as a compact car but with 98 cubic feet of volume we assure you that you won't feel uncomfortable driving it.

This model from Toyota is with starting price of $18,000.
Nissan Versa Note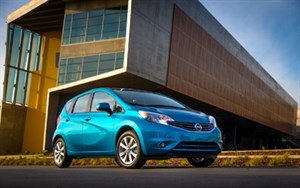 Honda Civic HF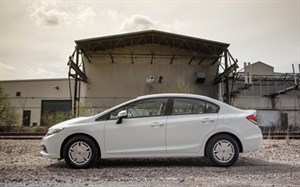 Honda's Civic line gets decent mileage in any iteration (27 city / 41 highway / 34 combined). That's the reason for HF stands out for its High Fuel efficiency. This model is tweaked by the Honda's car engineers with aerodynamic shape for less fuel consumption, low rolling resistance tires and fuel efficient CVT automatic transmission. The power of this beauty is supported by 16 valve inline-four all-aluminum engine holding 143 horsepower and 129 pounds-feet of torque. The reasonable compact Honda also scores well in safety. The price starts from $19,940 for the base model.
Ford Fiesta SE with 1-liter EcoBoost M/T
It's compact, little with respectable interior volume and safety scores. The engine is actually more than the 1.6-liter non-EcoBoost and Ford charges $995 for the 1.0-liter EcoBoost option over a regular Fiesta SE M/T. It scores 31 city / 43 highway / 36 combined in terms of fuel economy.
The price for this affordable car starts from $16,500.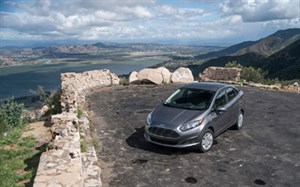 Mitsubishi Mirage M/T
Under the hood of this small beast is a 1.2-liter DOHC 12-valve 3-cylinder engine. Power is routed via a manual five-speed transmission and an auto is available, as are two trim levels, DE, and ES. Basic model includes seven airbags and amenities including power windows and locks. Manufacturer says the consumption is 34 city / 42 highway / 37 combined MPG.
The price range is from $12 995 – $15 525
BMW 328d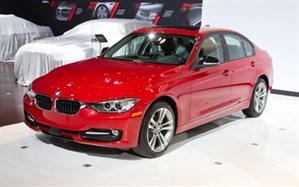 BMW is one of the most prestige German car brands. BMW 328d is the only compact diesel model offered in US as AUDI and Mercedes are opting to enter diesels in the mid-range class.
At Van 3 Auto Transport we are HUGE FANS of BMW. This is our FAVORITE model in the list of economical class cars. We are proud to have the opportunity to work with BMW and ship their newest models directly from their factory.
The fuel consumption on average for the 2.0 liter turbocharged engine is 32 city /45 highway / 37 combined MPG. BMW comes only with an automatic transmission that can be manually shifted as well.
The price for this diesel car starts at 40 000 $ and can go up to 50 000 $ if you start to get excited about all the extras that are available.
Do you own one of these cars?Are you planning on buying one of these cars from a dealership that is not in your state? VAN 3 Auto Transport will be there to help you ship your car from ANY point in the nation directly to your front door. By Visiting our website www.van3autotransport.com you can obtrain a free car shipping quote in less than 5 seconds. If you feel chatty call our 24/7 Hot Line: (708) 357-8698 and speak with our friendly customer support representatives who will answer ALL your questions.