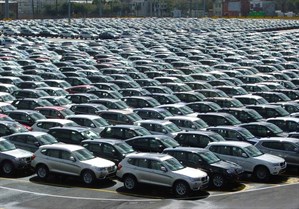 Dealerships sell hundreds of cars every month. If you are a dealership, then you should know that shipping these cars can be a long and sometimes frustrating process. Van 3 Auto Transport offers dealers a solution to all their shipping needs. We offer cost efficient services in order to make car shipping a quick and easy process. Van 3 Auto Transport knows how important it is for you to fully satisfy the needs of your clients, therefore, we do our best to transport your vehicles nationwide at unbeatable prices.

At Van 3 Auto Transport we make sure to keep dealers and their clients informed every step of the way. We track every vehicle we transport in order to have the shipping status of your cars while in transit. We communicate with our clients because we know how important their vehicles are to them. We have over ten years of experience in the car transportation industry and we can assure you that your vehicle will be in safe hands every step of the way.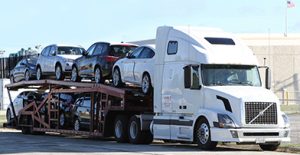 We currently work with many different dealerships in the country. We ship an average of 100 cars every week just for our dealerships and their clients. What separates us from other car transportation companies is our great service as well as our cost efficient prices. We offer dealerships unbeatable prices because we know how important it is for them to be able to sell cars and safely transport them to their clients all over the country. We are confident that our prices and services will exceed your expectations and you will use us for your car shipping needs.
Online car sales have doubled in the last 5 years and Van 3 Auto Transport knows that dealerships want to sell cars not locally, but nationwide. With a trustworthy and affordable car shipping company backing them up, dealerships can increase their profits by online sales. They will have an easy way of shipping all the vehicles they sell online by using our affordable car shipping services. Van 3 Auto Transport has discounted pricing for all the dealerships that use our shipping services. We offer lower prices because we know that if you can ship the cars you sell at affordable prices, you will sell more cars bringing back even more business to Van 3 Auto Transport.
Finding a reliable car shipping company can be a long and frustrating process. With over 10 years of experience Van 3 Auto Transport will make your next car shipping move your best one. Our large fleet of trucks can ship any to any destination in the United States.
If you want to learn more information about Van 3 Auto Transport or about our special Dealership discounts please give us a call. Our customer service experts will gladly assist you and answer all of your questions. We look forward to getting a chance to earn your business as your premier car shipping company.
Please give us a call for Dealership Pricing and Discounts – (708)357-8698