People are often left with the impression that car shipping companies are used only when people are moving long -distance from one location to another. As a company that has been in the car shipping business for over 20 years, we can assure you that IS NOT always the case. If you want to enjoy your summer holiday and don't want to spend many hours behind the wheel, then you should consider using a car shipping company. Auto shipping services can help you bring your vehicle to your summer destination – quickly, safely and affordably. Before you pack the swimsuits here is a list with the most helpful tips and tricks for your car: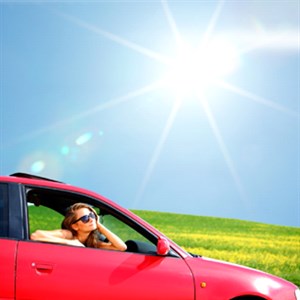 Inspect your vehicle before shipment
Make sure to get any records of any existing damages such as scratches, hits and dents. Take photographs with your phone or personal camera then keep it somewhere you won't forget later. When you go through the delivery process of your car, you should do the same type of inspection to check if the car was in the same condition as it was before shipment. On VERY RARE (less than 2%) occasions that there are minor damages that you SHOULD NOTE on the delivery inspection report (bill of lading). You should do this before accepting the car. Our drivers have long distance driving experience and damages are reduced to MINUMUM.
Prepare your car for loading
Preparing your car for loading is an essential element. This will help our drivers ship your car with ease. The more time you prepare your car for shipment, the more likely it will arrive on time and without damage. If you own a convertible make sure the top of the car is secured as much as possible to avoid any damages from air, debris or moisture. If you cannot secure the top by yourself, you should consult with a technician or add extra protection by applying wind-resistant tarp. Fold back the mirrors and the antenna. If you have fog lights, ground effects or spoilers you should secure or remove them. Don't forget to disable your alarm. If you can't do it yourself provide instructions to the driver on how to turn off the alarm in case it's triggered.
Here are the 3 GOLDEN rules for preparing your car right:
Wash your car carefully
Remove all your personal items from the car
Check the tires and the car battery
Time needed for delivering the vehicle
In the car shipping industry Summer is the busiest season. Most of the US population lives in major metropolitan areas and car shipping services are the best way to relocate a vehicle from point A to point B. Most of our orders ship in less than a week. Our drivers are very careful with the cars that they ship. 98% of the vehicles we ship arrive at their delivery point without a scratch.
Here's a list our car shipping transit time (the time it takes us to ship a car from its pick up point to its delivery point):
-> 100-500 miles between 1 – 2 days
-> 500-1000 miles between 2 – 3 days
-> 1000-1500 miles between 3 – 5 days
-> 1500-2000 miles between 4 -6 days
-> 2000-2500 miles between 5 – 7 days
-> 2500-3000 miles between 6 – 9 days
We ALWAYS try to be on time. Our on time delivery rate is currently at 99%.
Protect your vehicle from the weather elements
If you own a classic, vintage or luxury car the options you have to protect it is to request fully enclosed transport or have your vehicle top loaded. Top loading has the same cost and we assure you that the vehicle will travel on the upper deck of the carrier, where contact with the road debris and auto fluids is less likely.
Keep a realistic timeline
Ensuring your vehicle arrival on time is not always an easy job. You'll need to plan well in advance – if you have any questions feel free to call us and we can give you an update.
By keeping these factors in mind and choosing VAN3 Auto Transport for your car shipping needs, we will make sure your vehicle is fully protected from any unfortunate setbacks, making your summer travelling even more enjoyable! Visit our website / and receive 10% DISCOUNT on all online orders.
We look forward to making your next move your BEST move!