Moving to a new state can be stressful enough without having to think about other necessary details that come along with moving. Researching for things like new ways of transportation and finding the right place to live are all important things that NEED to be considered before moving to a new destination. Every state has different rules for car registration. In some states it required to register you vehicle within 10-20 days and in others within 100 days. Also a good thing to research is whether or not your new state requires you to purchase vehicle insurance from a local provider and what's the time that it needed to be switched. At VAN 3 Auto Transport we think that registering your vehicle within the assigned time period is NECESSARY and IMPORTANT. In most states, you'll need to verify your car insurance coverage in order to legally register your vehicle.
Before you register your vehicles make sure to:
Provide proof of insurance within the required timeframe(varies by state)
Bring your ID before you go on your way to register your car. In some states there is electronic insurance database, you only need to provide the name of your company
To save yourself the trouble of bringing the proof of insurance when you head to register your vehicle is VERY IMPORTANT. This way you won't need to double back to prove insurance and you won't risk a suspended registration.
The state DMV will check your car insurance status to make sure you meet all the coverage minimum.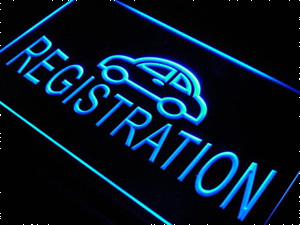 This may include:
Uninsured motorist coverage
Bodies injury and property damage liability coverage
Personal injury protection coverage (in some states only)
Remember when you travel it is not possible to register a car or any other vehicle if your insurance is from different state. Most states say that you need to register your vehicle within a specific timeframe. Most of the states give you thirty days to register your vehicle and few of them give ten days timeframe to get the things done. In order to prove you meet your state's insurance minimums, you'll need to update or switch your car insurance shortly after settling in. You won't be able to register a car in a state you aren't insured in.
Renewing your car registration online
day by day is becoming more common. In Colorado for example, you can renew online as long as you're insured by one of the companies that submits information to the official state insurance database. Before you intend to register check if your current state DMV offers online registration and whether you are eligible for it, in order to save some trouble and time.
Cases where your vehicle registration can be postponed :
Your insurance coverage is being monitored electronically , and your insurance company is obliged to notify the state DMV when coverage is canceled for any reason.
Initial information was incorrect
Failure to provide proof of car insurance coverage within specific timeframe. State will suspend registration after that timeframe.
VAN 3 Auto Transport is more than ten years in vehicle transportation business. We are a transportation company that is fully insured and we offer car shipping services to all fifty states. We offer one of THE BEST CAR SHIPPING PRICES in the industry. Our website www.van3autotransport.com is one of the most intuitive and friendly website you will ever experience. If you miss the old school fashion customer service make sure to call our 24/7 HOT LINE: (708) 357-8698.