Car safety is one of the most important factors to check before purchasing a new vehicle. Today most car makers are aware of the high demand for vehicles that are safe and are working towards increasing passenger safety. We did research and found that car makers from all over the world are investing in making their cars safer more than ever before. We found out that even sports cars are designed with safety in mind for their passengers. Here is the list of vehicles that have a five start safety rating on all performed crash tests.
Audi -A6-2012Audi A6 is one of the German cars that are able to turn heads anywhere you go with it. This car was designed not only to look great, but to perform outstanding as well. It has a five star safety rating because it earned extremely high scores on front, side and rollover crash tests that were performed on it.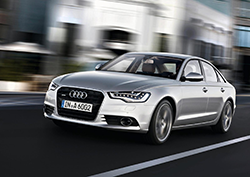 One of the direct competitors of Audi A6 is BMW 5 Series. This is also a German car that was created to perform and meet high safety expectations. This vehicle was created with many featuresin order to help the driver avoid being in a car accident. If you buy a BMW 5 Series with all the options you will find that it hasnight vision as well as blind spot monitoring censors that are installed to make driving easier and safer for its driver.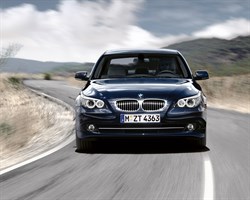 In that same class Mercedes Benz decided to take actions to increase the safety rating for its vehicles. The new E-class is equipped with a wide variety of options that makes driving it easy and safe. Mercedes Benz is able to impress with a special sensor that is able to notice if the driver is becoming tired, drowsy and unable to drive the vehicle any longer. These sensors contribute a great deal to ensure that this vehicle meets high safety criteria in order to have a five star safety rating.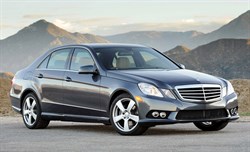 Volvo S60 is another vehicle that has a five start safety rating. Volvo was one of the first car manufacturers that started investing in making safe cars. The new Volvo S60 was able to pass all of the crash safety tests with the highest results in its class. Volvo S60 is a great midsize sedan with an extremely high safety rating for a price that is lower than Mercedes, BMW and Audi.