A vehicle shipping broker is an intermediary between the client and the car transportation company. Most vehicles shipped in the United States are cars and trucks, however some specialists handle watercrafts, RVs, cruisers and different sorts of vehicles.
Vehicle transport brokers
are not the same as car transportation companies. They collect the information from the client and post it on a website where car shippers book their loads. When a car shipping company sees a vehicle that is on their route they call the broker and get the information from him. The broker makes a small commission, usually $250, from the price to ship the car.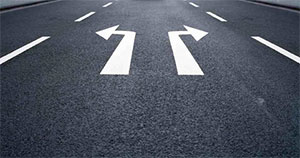 The car shipping industry
Happy Clients Handshakeis like any other. There are many brokers out there that are willing to do anything in order to earn your business. Choosing the best price is not always the best way to go. You should consider many factors before picking the right company. Make sure that the company that you go with is fully insured and has a great reputation. If you want the best deal you should look for an actual car shipping company, not a broker. Brokers do not have trucks and most of the time they have never even been near a truck or a car hauler. Their job is to find actual shipping companies that can transport your vehicle and make a small profit from each deal that they broker out to actual car shipping companies like Van 3 Auto Transport. If you are able to find an actual car shipper to transport your vehicle you will most likely save at least $200 and your privacy will be protected, unlike with brokers, where they sell your information to actual shipping companies who have the equipment to transport your vehicle.
Be aware, less respectable auto transport brokers will take your (non-refundable) deposit then take weeks or months to transport your car and in some cases not even get the job done! Keep in mind BROKERS DO NOT OWN TRUCKS, they give the job to actual car shipping companies to do it. If the price is not good enough, a car shipping company will not take the job and look for a job paying higher. While this is a bad dream for the client, from the broker's perspective, everything's fine because they have taken your deposit (usually $250). You've effectively paid the nonrefundable charge and as opposed to sparing cash, you have squandered a considerable measure of time and money. Also the irritation, frayed nerves, and anxiety this has put you through.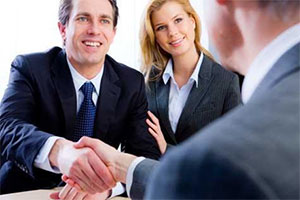 At VAN 3 Auto Transport we will do our best to make our client's vehicle shipping experience as less stressful as we can. We are an actual car shipping company and we do own our trucks. We are not just another broker that has never even been near a truck in his life. We have clients that have used our services for more than 20 years and are still using them. We offer wide range of services: door to door auto transport, expedited car shipping, enclosed vehicle transpiration, expedited pickup and deliveries. Our Car Shipping Calculator will ease your vehicle shipping decision in seconds.
We look forward to making your next move your best move!