Do you remember when the first Sony Playstation came out a while back? It was a great day for thoseof us who were in their early teens. We had never before had the chance to play games that were so realistic. Chances are, when you first got your Playstation you did not buy any games for it and you were stuck with the free preview games. These games were awesome because they were realistic and with amazing for that time graphics, but they were only short preview versions of the real game. One of the games that stands out in my mind is Need for Speed. This was an amazing car racing game and it made me feel like I was driving a real sports car, which for a ten year old boy is like a dream come true. The game was amazing and no matter how good I got playing it, I would never really progress because I did not have access to other racing tracks or cars. Most of the successful games are turned into movies after time.
Finally, after ten years, a Need for Speed movie is coming out in 2014!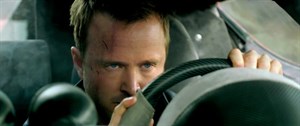 The movie will feature many amazing cars that will change racing movies forever. In Need for Speed the audience will have a chance to witness high octane scenes with cars like Bugatti Veyron and Nissan GTR. This movie will challenge The Fast and Furious as one of the best car racing movies ever created. In themovie, a street racer is released from prison after spending time for a crime that he did not commit. Inthe movie he goes on a nationwide race to get revenge from his former partner. The movie is packedwith racing scenes as well as with stunts that will blow your mind away. The amazing high-end supercars will make this movie one of the top action movies of the year.
If you love cars this is the movie you should look forward to watching. This movie features cars that will blow your mind away, ones that most people never get the chance to drive. This movie will be coming out in the first months of 2014.
Let the race begin!